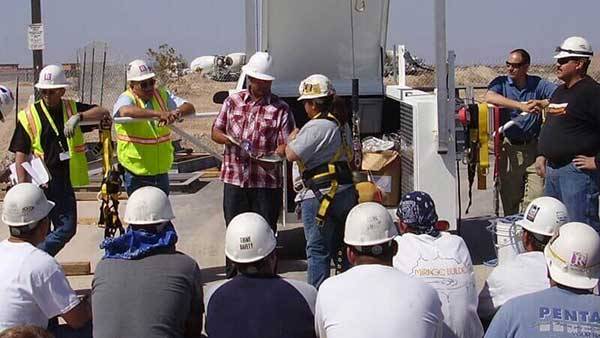 Being in the heart of the Permian Basin, oil & gas safety training is a must.
NMJC is not an OTI Education Center, but serves as a host training organization for the Region VI Texas A&M Engineering Extension Service (TEEX), OSHA Training Institute Education Center.
These courses provide the knowledge and skills necessary to create a safe workplace for employees and to maintain compliance with OSHA regulations. Taught by professionals for professionals, instructors are experts with years of field experience in compliance training for construction, disaster management, general industry, hazardous materials, instructor development, leadership and supervision, maritime, oil and gas/petrochemical and safety.
The training schedules can be viewed and downloaded by clicking on the links on the right of the screen.
If you are interested in pursuing your Certified Safety & Health Official Certification in General Industry and/or Construction, we offer 90% of the classes here in order to complete that program. For detailed info on the CSHO and to download the brochure, click here: CSHO
You register for TEEX classes by going to www.teex.org or by calling: 1.800.723.3811
For questions or directions, please contact:
Dr. Larchinee Turner, Dean of Workforce Training and Professional Studies
575.492.4711 (Office)
lturner@nmjc.edu (e-mail)
_______________________________________________
All trainings are held in the:
Larry Harry Workforce Development Facility
4000 W. Millen Dr.
Hobbs, NM 88240
Campus Map (we are building #25): Map