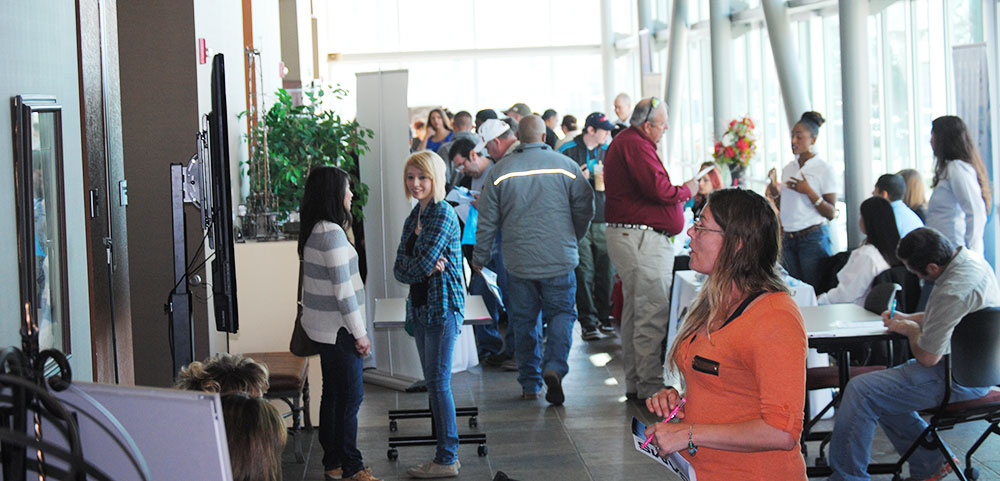 The people in and around Hobbs, NM are fairly familiar with New Mexico Junior College (NMJC), view it in a very positive way, and value it highly. NMJC is viewed as being a good place to receive post-secondary education and is very much associated with post-secondary education in the area. Respondents view NMJC
as meeting individuals' needs for job training and improving their work skills. This, coupled with the relatively young population in the area, places NMJC in a prime position for providing post-secondary education. This information also shows that over three-fourths of all respondents are interested in continuing education with that desire being as present in the bordering Texas counties as it is in Lea County, NM.
NMJC is seen as a resource to the community. It provides cultural activities, publications, and other useful services to the citizenry. This includes athletic events, the Cowboy Hall of Fame/Western Heritage Museum, musicals/theatre, and hosting meetings/conferences. Faculty is also seen as a resource and concerned about teaching and learning. Respondents view the faculty as having the training necessary to provide adequate instruction.
Governance of NMJC is not seen as an issue by the respondents. The large combination of favorable and not-knowing responses suggests that the governing board is accessible to those who desire access, particularly with the New Mexico constituency, and governs properly.
Even though very few respondents had a direct connection with NMJC a very high percentage are proud of the institution. Most would send their son or daughter to NMJC or recommend the school to a friend or family member. All-in-all, the information gathered suggests that the people of Lea County (NM) are quite satisfied with what NMJC does. Those in the bordering Texas counties are also pleased, though there are a fair number who lack information in order to answer. The respondents found the overall image of NMJC to be positive.
From the information gathered in this survey several areas merit attention. These are in the areas of advertising/communication, service to the community, and online courses.