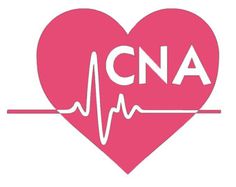 CNA courses offered each fall and spring semester

The CNA course is no longer in the Allied Health building - Please call the NMJC Training & Outreach 575-492-4710 for future classes.
Prospective CNA Students:
Please email Bobbi Davis at bjdavis@nmjc.edu about your interest in enrolling in the CNA program. She will send you the requirements checklist at that time with instructions on what you need to submit to the instructor kwebb@nmjc.edu for consideration into the program.
A new program has been added to the curriculum at New Mexico Junior College, for people who want to begin work immediately in the healthcare profession. The Certified Nursing Assistant (CNA) course will be one semester, with classes Tuesdays and Thursdays from 3:00pm – 7:00pm.
CNAs provide hands-on personal care to patients in hospitals, long-term care, assisted living facilities, clinics, home health, and much more. They help patients with their daily living needs like feeding, nutrition, bathing, dressing, helping them in and out of bed, and more. CNAs are an important member of the total health care team.
Students will be taught in the classroom, and will practice in supervised clinical settings providing direct care to patients. Skills practiced include patient assistance with activities of daily living, personal care, transfer and positioning, vital sign measurement, intake and output measurement, restorative care, and communications. The CNA course is a five credit hour course with lab component.
There are special requirements for students who wish to register for this course. Please carefully read the information below before registering for the course. A face to face CPR certification class for Healthcare Providers must be obtained. Please call your local Fire Department to see if they are offering any classes. To register for the course, you must speak to one of the advisors in the Academic Advising Office. For advising contact information, please click this link https://www.nmjc.edu/resource_service/academic_advising/index.aspx.
Click on the links below to view the documents.
CNA Course Description/Requirements/Objectives
NMJC Nursing Physical Examination Form
Immunizations and Tests Required by State Law and Clinical Facilities