The T-BirdWeb Portal is a collection of the most commonly used applications (systems) at New Mexico Junior College. If you would like to bookmark or create a shortcut to the system, please use https://sso.nmjc.edu.
We have made some changes for the better! You will no longer use your Student ID (A#) to sign in. Your Username is now your NMJC email address (without the @nmjc.edu extension). Our goal was to make it easier for you to access all of our systems with a single account.
New users (this includes previous users of the old system) must use the First Time Users link to set up your new password and gain access to the system. After you have successfully logged into your account, you should be automatically redirected to set up your password recovery settings. We strongly suggest that you set up all three methods so that you can recover your account without having to contact anyone. Click here for help with the First Time User process.
We also encourage everyone to configure NMJC email on their mobile device(s). Click here for help.
Please visit our Help/FAQ's page for more information.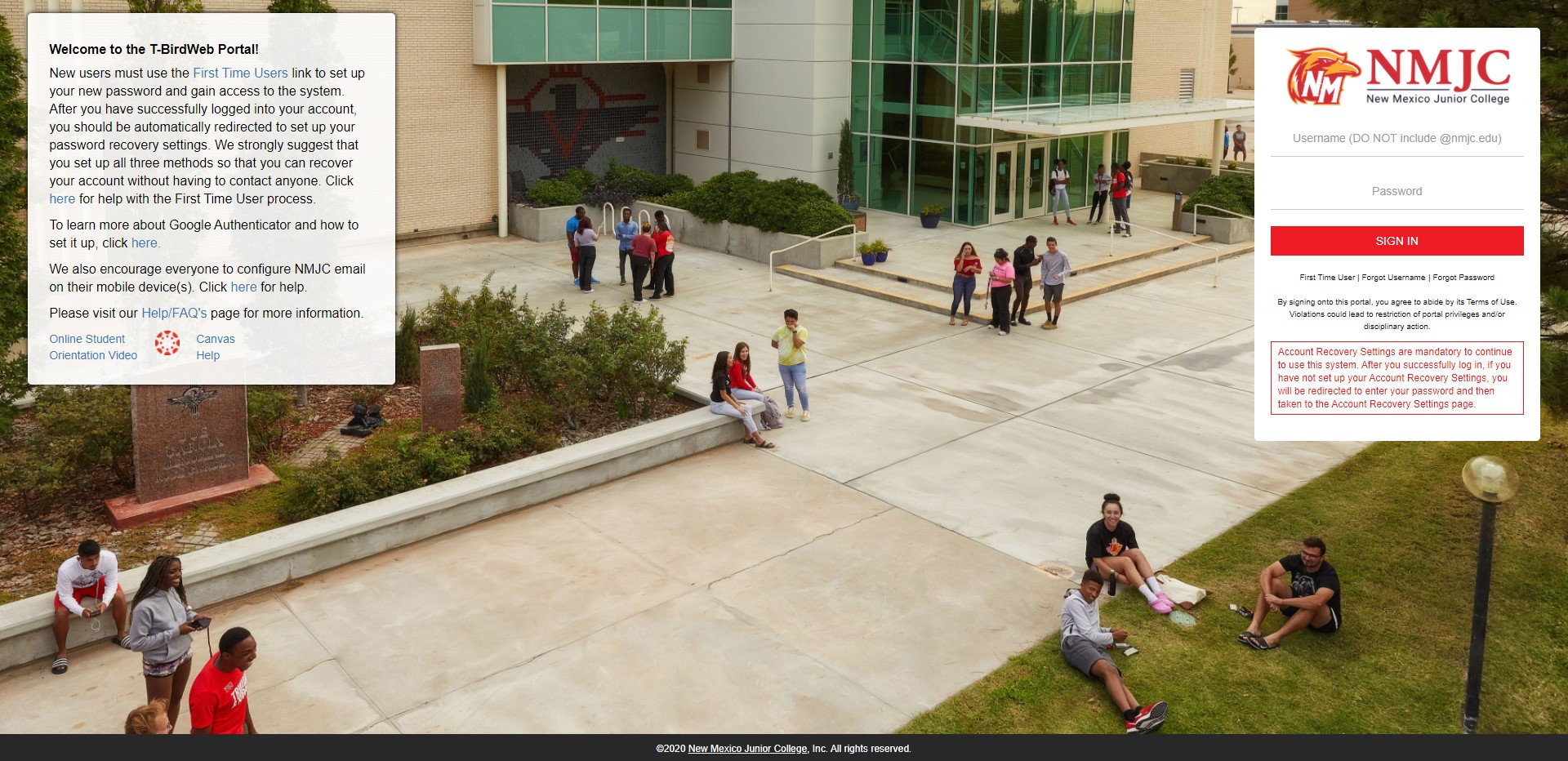 The following apps are available in the portal. However, it is based on your role at NMJC so you may not see every one of these.
Banner 9 Administrative Pages
Internet Native Banner 8 (INB)
Self-Service Banner (SSB)
Self-Service Banner 9

Employee
General
Faculty
Finance
Student

Canvas
Dropbox
Dynamic Forms
Email
Evisions
Fortimail Quarantine
HelpDesk App
Maxient
Nelnet Portal
Online System
OU Campus
Rave Mobile Safety (Emergency Notification System)
Safe Colleges