Meet Misty Stine: Director of Allied Health and Nursing & NMJC Alumni
Meet Misty Stine: Director of Allied Health and Nursing & NMJC Alumni
Meet Misty Stine: Director of Allied Health and Nursing & NMJC Alumni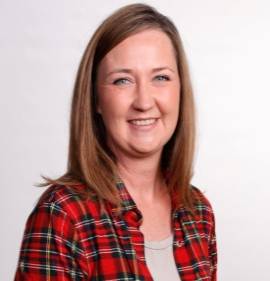 Misty Stine, the former Director of Allied Health and Nursing at New Mexico Junior College, is a Hobbs, New Mexico native. She earned her CNA, LPN, and RN at New Mexico Junior college (NMJC), before continuing her education with the University of Phoenix to obtain her Bachelor of Science in Nursing and her Master of Science in Nursing.

Her perspective and experience at NMJC offer a unique testament to the college's commitment to individual experience and success through learning.

When Stine came to NMJC to begin her educational journey, she was a single mother and also a first-generation college student. "I had an eight-month-old and a two-year-old, and I had just turned nineteen. I wasn't sure what I wanted to do. My mother was the one who told me I needed to go be a nurse. I said, 'Well I don't want to be a nurse. I don't think I can do this,' but you know even with that situation I was in, I was able to do it.

"It was hard. I had to get myself on a schedule, and I had to get my kids on a schedule, and I had to stick to that. I had to have plan A, B, C, and D. [...] I was the first person in my family to go to college, but since then, my mother came to nursing school and is now an RN, and my sister came to nursing school and is now an RN.

"It was a good experience. I feel like I was more likely to be able to do it here [at NMJC] than at a big university. I had wanted to be a Veterinarian, but I was going to have to go to Colorado for school. There was no way I was going to be able to do that. [...] And now I feel like it was the best decision I ever made in my life is to come here and be a nurse."

Stine looks back on the way NMJC prepared her for her next steps in education very positively: "I feel like it prepared me in every sense of the way. It helps you to grow up, it helps you to become professional, to learn the profession and how to be professional. I felt like I came out of the program with [a] very strong skill set, and I feel like it absolutely prepared me for the profession, and to work as a nurse, and in turn all the jobs I had leading up to this position is based on that foundation that I received here."

She also recently started a Doctor of Nursing Practice program, pursuing her education even further.

To students considering NMJC, Professor Stine would say, "It is a great place to start out and to grow. There are so many options; it is so affordable, everybody is so welcoming, and everybody really wants you to succeed. I think that NMJC really does stand behind their mission of promoting success through learning.

"Keep your options open. You may not know what you want to do, but there are so many different career paths that you can start by coming here [to] the Junior College and taking your basics. You can figure out what you want to do, find yourself a little bit. [...] Just take it seriously."