Ford ASSET Technician

Program Description
Become a fully-certified Ford Technican, with our two-year Associate of Applied Science degree through the Ford Motor Company (ASSET) work-study program. Upon successful completion of the program, ASSET students are employed by their sponsoring dealerships. This program is designed for students who wish to become professional automotive technicians. Students in the Automotive Technology Program will receive quality classroom instruction as well as hands-on laboratory experience using state-of-the-art diagnostic test equipment. In addition, students have the opportunity to be placed in a cooperating automotive service facility, and receive supervised work experience, training under an experienced automotive technician. You also have the chance to be fully certified, with 11 certifications.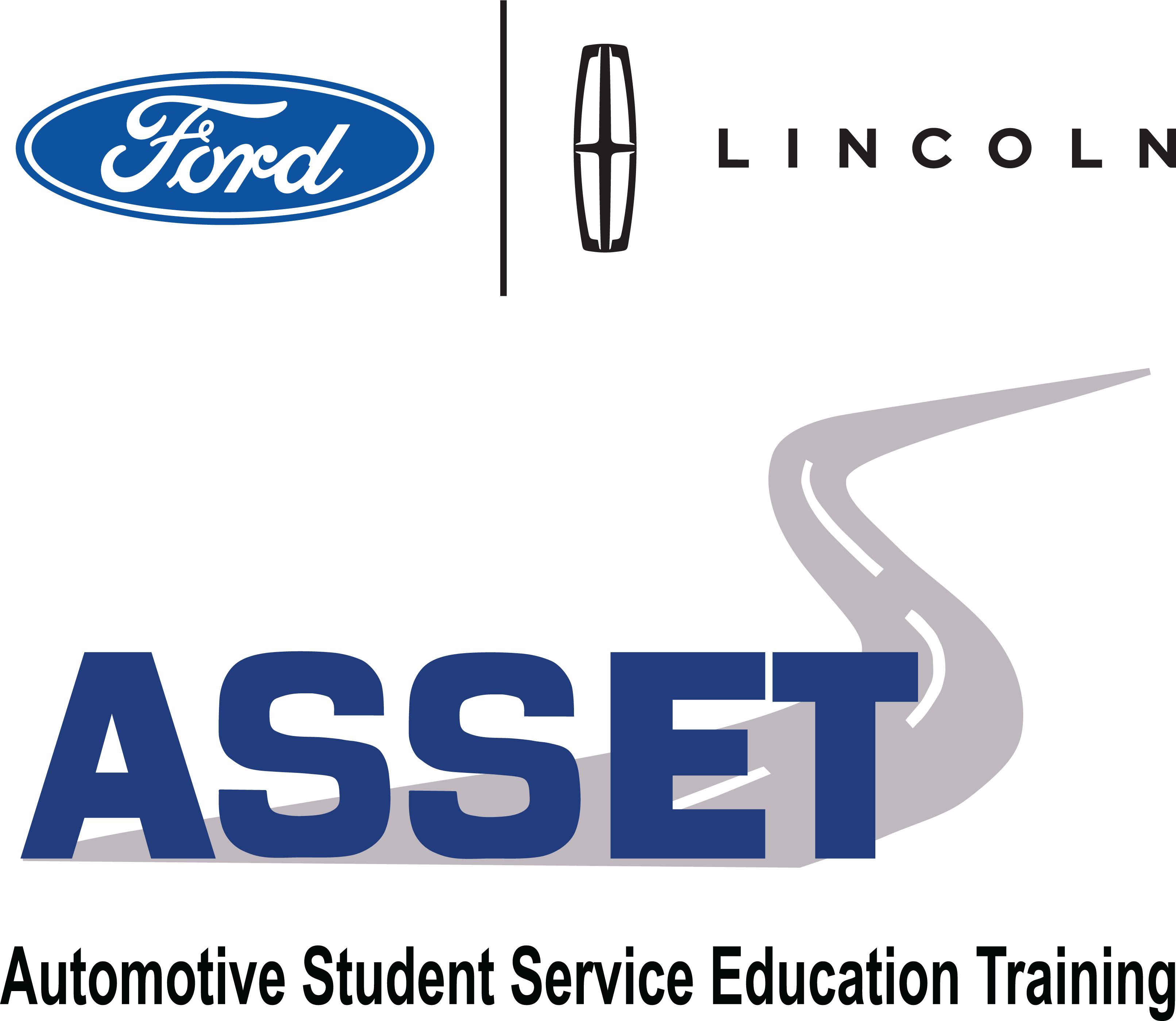 Career & Advancement Opportunities
With the continuous use of electronic systems and on-board computers, there will be constant demand for highly skilled, well-trained automotive technicians. Graduates of this program are prepared to enter the market as automotive technicians. We have a 100% employment rate.
Program Cost Estimates
Total cost for two years for tuition, books, and tools depends if you need housing or not. With campus housing and meal plans, the approximate total cost is $14,442. Without campus housing and meal plans, the approximate total cost is $8,042.00. See the breakdown of costs here.
Payment plans are available, along with scholarships and financial aid. See the various financial aid programs here.
Special Requirements
All courses, other than General Education Requirements, must be completed with a "C" or better. Students should consult with a counselor or advisor for possible degree revisions and for proper sequential order of degree completion. This program incorporates fundamentals important to obtaining employment upon graduation. It may not be suitable if used as a transfer to institutions of higher learning.
General Graduation Requirements
Candidates for any associate degree offered by NMJC must meet the following minimum degree requirements:
A minimum of 60 acceptable semester hours must be earned.
A minimum of 15 semester hours must be earned at NMJC. The remainder may be acceptable transfer credits.
The student must have a cumulative grade point average of at least 2.0.
Transitional and / or developmental courses do not fulfill any of the above requirements.
Students will not be permitted to graduate if they have unresolved incomplete (I) grades on their academic record.