Travel Recommendations for Employees
New Mexico Junior College ("NMJC") strongly encourages employees to avoid travel, including, but not limited to spring break travel, to areas with active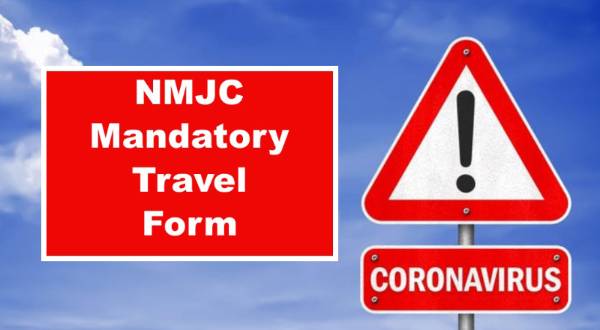 community transmission of COVID-19.
A list of affected areas is available through the New Mexico Department of Health and the Center for Disease Control ("CDC"). NMJC recommends that you minimize travel even in the United States. We recognize that for some, affected states are home – we urge employees to talk to their families about best choices and make informed decisions based on your own circumstances.
Employees who decide to travel to any regions affected by COVID-19 during spring break or during the current travel suspension period, need to be aware of possible ramifications of such travel which include delays and the possibility of quarantine.
Employees traveling domestically or internationally to regions or areas listed as a Category 1 by the New Mexico Department of Health, or as a Level 2 or Level 3 Travel Warning by the Center for Disease Control may be subject to quarantine by public health officials. PLEASE NOTE THESE DESIGNATIONS CAN CHANGE.
This may include mandatory quarantine at the point of entry, and the requirement of self-quarantine upon their return to Hobbs.
IF AN EMPLOYEE VISITS OR HAS A VISITOR FROM A CATEGORY 1 AREA DESIGNATED BY THE DEPARTMENT OF HEALTH ... OR A LEVEL 2 OR LEVEL 3 AREA DESIGNATED BY THE CENTER FOR DISEASE CONTROL, THE EMPLOYEE MAY BE REQUIRED TO SELF-QUARANTINE FOR 14 DAYS OR AS OTHERWISE PRESCRIBED BY THE NEW MEXICO DEPARTMENT OF HEALTH BEFORE BEING ALLOWED BACK TO WORK. THIS WILL REQUIRE THE EMPLOYEE USING SICK DAYS OR OTHER LEAVE.

THIS REPORTING IS MANDATORY

. An explanation of the Categories for NM may be found here.
Employees should also be aware that the COVID-19 outbreak may cause disruption to their travels regardless of CDC travel warnings or state of emergency declarations. There is short-notice cancellation of events and large gatherings.

The current outbreak of COVID-19 is evolving quickly. Employees and students should continue to monitor the situation by checking the CDC and U.S. Department of State websites. This includes the CDC website and the Department of Health website.
All employees should go to the NMJC Travel Form to report personal travel outside the state of New Mexico (domestic or international). The submitted information will be used to provide you with advice and guidance upon your return to Hobbs regarding COVID-19 exposure and any steps you must take before returning to work.