An Talk with Coach Avery Johnson
Monday September 23 - 6:00pm - Caster Activity Center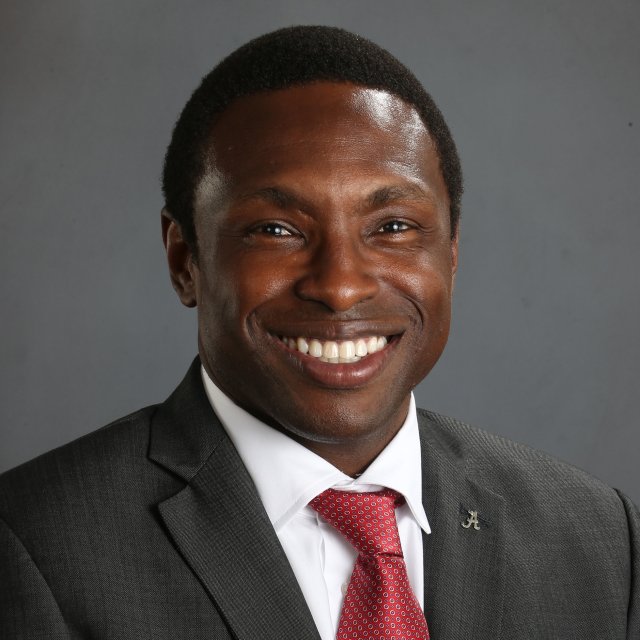 Coach Avery Johnson is a former Thunderbirds basketball star, who eventually played in the NBA for 16 years. Afterward he was coach for the Alabama Crimson Tide men's basketball team, along with several other credentials to his illustrial career.
Coach Johnson will be at New Mexico Junior College to talk with the community about his career.
Tickets for dinner and Coach Johnson are $15 each, available by calling 575-492-2740 or email dclark@nmjc.edu.
"We are excited for the return of Coach Johnson to New Mexico Junior College," said Deron Clark, NMJC Athletic Director. "His willingness to come to Hobbs and help our athletic program speaks volumes of his passion for athletics and his desire to inspire student-athletes to focus on becoming the best version of themselves."
Johnson came to NMJC from New Orleans, where he played for the undefeated state champions of St. Augustine High School. He played on the 1983-84 T-Birds Men's Basketball team that finished with a record of 17-15, and Johnson led the team in assists. The future looked bright for this T-Bird star, and bright it was.
He continued his college career at Cameron University, 1984-85, and finished at Southern University, 1986-88. His senior season, in 1988, Johnson led NCAA Division I with 13.3 assists per game, an all-time record, and he averaged 11.4 points per game, making him the first men's Division I player ever to average double figures in points and assists in the same season.
Johnson spent 16 years in the National Basketball Association as a player. He played for the Seattle Supersonics 1988-90, Denver Nuggets 1990-91, San Antonio Spurs 1990-92, Houston Rockets 1991-92, San Antonio Spurs 1992-93, Golden State Warriors 1993-94, San Antonio Spurs 1994-2001, Denver Nuggets 2001-02, Dallas Mavericks 2001-03, Golden State Warriors 2003-04. In 1999, Johnson buried the game-winning shot in Game Five of the NBA Finals against the Knicks to lift the Spurs to their first NBA title. Today, that shot is one of the signature hoops in San Antonio's franchise history.
After retiring in 2004, Johnson moved into the coaching ranks becoming successful in that role as well. In 2006, he coached the Dallas Mavericks to the NBA Finals, earning NBA Coach of the Year honors. He also coached the New Jersey Nets in 2010-12 and in 2012-13 when the team changed names to the Brooklyn Nets.
Johnson was hired in 2015 as the head coach of the Alabama Crimson Tide, a role which he served in for four seasons. During his tenure they went to the NIT three times and the NCAA tournament once in the 2017-18 season.
He is also a motivational speaker, inspiring young students around the country. In his book "Aspire Higher" Johnson encourages students to focus on winning through their determination, discipline and decisions.
A Talk with Coach Avery Johnson will be motivational and inspiring for all to hear. If you would like to purchase tickets for the event or want more information contact NMJC Athletics at 575-492-2740 or email dclark@nmjc.edu.