WJCAC Names All-Conference Basketball Team
By Susan Fine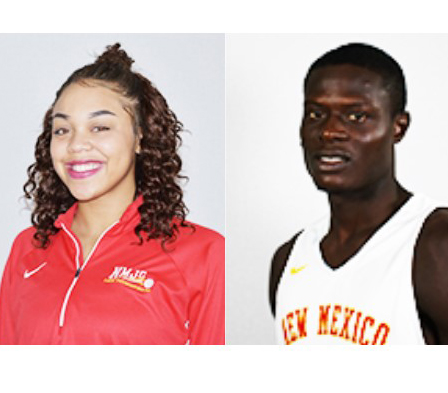 The Western Junior College Athletic Conference announced its All-Conference Basketball Teams for 2019.
NMJC's Gideon George was named Men's Freshman of the Year, and Eternati Willock was named Defensive Player of the Year. As Co-Conference Champions in Women's Basketball, Thunderbirds Coach Drew Sanders was named Co-Coach of the Year.
The Women's team will also be heading to Lubbock, as an At-Large Team to compete in the National Basketball Tournament March 18-23. The TBirds tip off in the second round, as the 8th seed, playing Tuesday March 19th at 3:00pm mountain time, at Rip Griffin Center.
The following is the complete list for WJCAC's All Conference Basketball Team:
WJCAC 2019 WOMEN'S ALL CONFERENCE BASKETBALL
Co-Conference Champions New Mexico/South Plains College
Co-Coaches of the Year Drew Sanders New Mexico
Cayla Petree South Plains College
Gabbie Green South Plains College MVP
Corbyn Cunningham Howard College
Grace Beasley Midland College
Ogechi Nwodo Midland College
Thamires Andrade New Mexico Jr. College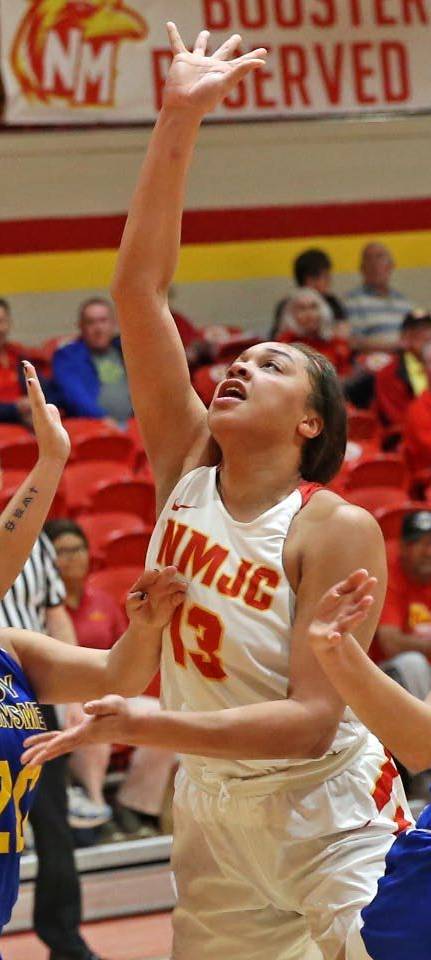 Eternati Willock New Mexico Jr. College
Sydnee Wynn New Mexico Jr. College
Kamryn Lemon Odessa College
Julan McDonald Odessa College
Sarah Shematsi South Plains College
Keyneso Hunter South Plains College
Caroline Germond South Plains College
Individual Awards
Defensive Player of the Year
Eternati Willock New Mexico Jr. College
Caroline Germond South Plains College
Newcomer of the Year
Kamryn Lemon Odessa College
Freshman of the Year
Sarah Shematsi South Plains College
HONORABLE MENTION
Kea Mays Clarendon College
Jordan Taylor Frank Phillips College
Bethany Theodore Midland College
Lana Marov Midland College
Laci Hawthorne New Mexico Jr. College
Amanda Soderqvist Odessa College
Yanina Todorova Odessa College
Morgan Dial Western Texas College
WJCAC 2019 MEN'S ALL CONFERENCE BASKETBALL
Conference Champion Odessa College
Coach of the Year Kris Baumann Odessa College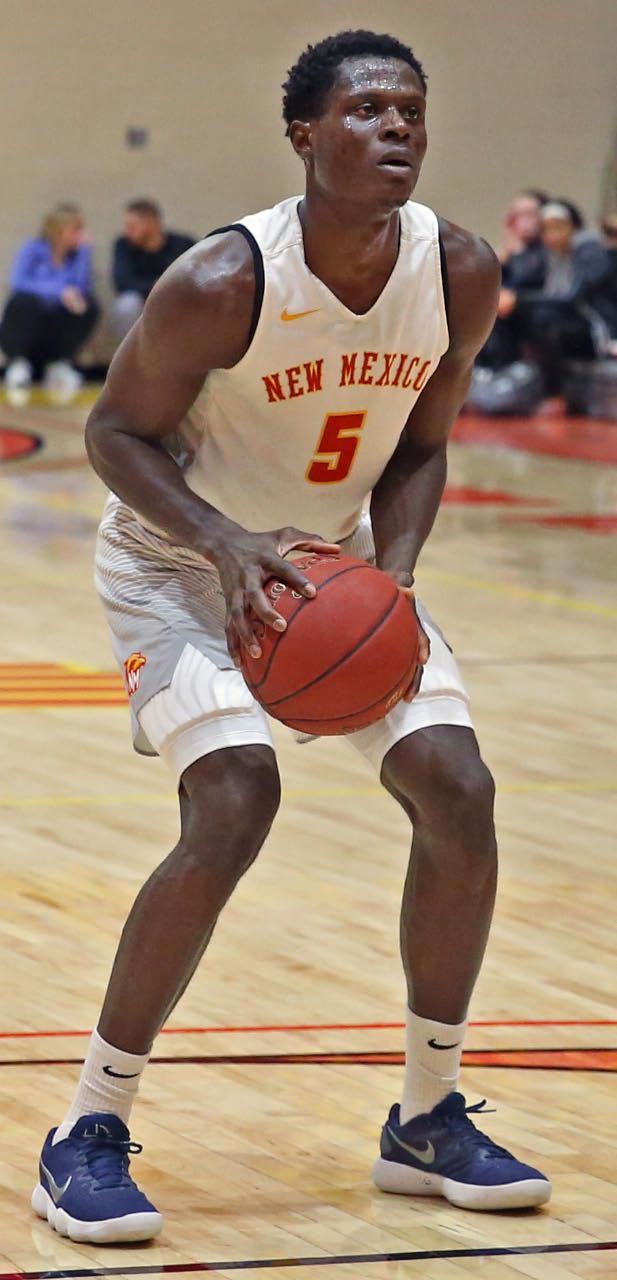 Gaige Prim South Plains College MVP
Ellis Jefferson Clarendon College
Edwon Brady Clarendon College
Garrick Green Howard College
Matthew Johnson Howard College
Montre Gipson Midland College
Gideon George New Mexico Jr. College
James Reese Odessa College
Dimon Carrigan Odessa College
Jawaun Daniels Odessa College
Trey Wade South Plains College
Jonah Antonio South Plains College
INDIVIDUAL AWARDS
Defensive Player of the Year
Dimon Carrigan Odessa College
Newcomer of the Year
Gaige Prim South Plains College
Freshman of the Year
Gideon George New Mexico Jr. College
HONORABLE MENTION
LeAaron Cain Clarendon College
Solomon Smith Clarendon College
Marcus Brown Frank Phillips College
James McNeil Frank Phillips College
Marquise Kindel Frank Phillips College
Jake Heese Howard College
Darnell Rogers New Mexico Jr. College
Dieon Rhea New Mexico Jr. College
Jermane Carter New Mexico Military Institute
Isaiah Frances New Mexico Military Institute
Jalen Hawkins Odessa College
Jevon Brown Western Texas College
Miles McDougal Western Texas College