Thanksgiving Break
By Dr. Kelvin Sharp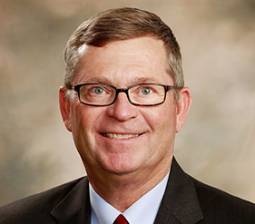 A MESSAGE REGARDING THANKSGIVING BREAK
I want to tell everyone THANK YOU! I am extremely proud of our NMJC family of students, faculty and staff, for your diligence in keeping our campus safe. It has not been easy. This Fall semester has been a learning curve for everyone, as we have navigated education with new safety protocols. But when I walk through hallways, I am gratified to see everyone wearing a mask and keeping a physical distance of safety. It makes me realize that we all want to be as normal as possible, in a very abnormal world. I am so proud of all of you.
Our face-to-face classes have proven that with everyone working together, we can continue classes in a safe environment. We have had very few positive cases of Covid-19 on campus by either a student or staff member; and have immediately sanitized that area, and had that person quarantined. For transparency sake, you can see the updated positives cases and other information about our safety protocols on our website.
However, with the upcoming Thanksgiving break, we made the difficult decision to finish classes online after the holiday, to keep our students, staff, and the community safe. This is not a choice we wanted to make. But realizing that many people will be traveling, and there is only one week left of classes before finals, we feel this is the best way for students to complete the semester safely.
During the last week of classes and during finals, the library will remain open for students, with the same protocols we have had in place all semester. Free tutoring will continue, both online or in-person.
We know many of our international and out-of-state students will remain on campus in student housing over the holiday. Accommodations are being made for them, as we have done in the past, for those who cannot travel. For those students in on-campus housing who choose to travel for Thanksgiving, they will not be allowed to return to housing until the Spring Semester.
We are planning for in-person classes again for Spring, along with online choices. With the same safety protocols as we have had for Fall, we will hopefully continue to be a safe environment for students and staff.
Thank you again. I wish you a safe and Happy Thanksgiving.
Dr. Kelvin Sharp
President
New Mexico Junior College