New Horizons Sees Revenue from Project
By Todd Bailey, Hobbs News-Sun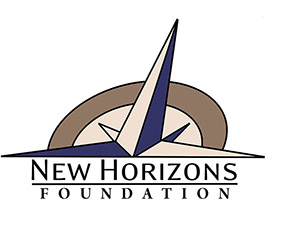 Patience and understanding is one of several keys to success for New Horizons Foundation.
That was the message foundation CEO and president Jeff McCool gave to the New Mexico Junior College board during its November board meeting.
McCool and foundation managing director Dale Gannaway gave an update on the foundation, which was formed in 2011 by NMJC and Lea County that enables the private sector to generate sustainable economic growth through commercialization of products and technology transfer. The foundation receives taxpayer funding from the NMJC and the county.
McCool talked about a recent New Mexico Economic and Rural Development legislative subcommittee meeting he and Gannaway attended in Las Cruces. In his statement he relayed something he heard from Lisa Kuuttila, the CEO of STC.UNM, the school's science and technology center focusing on commercialization and technology transfer.
"One of the things we talk about in regard to commercialization and technology transfer is this isn't one of those games that you get into for a quick turnaround," McCool said. "You have to have patience and understand that things take time. Dr. Kuuttila shared that it takes approximately 15 years to generate your first $1 million in royalties from a project."
During his presentation, Gannaway said New Horizons is close to realizing its first $1 million and gave an update on two projects, a tool used to better extract oil from the ground and a noise-suppressing muffler.
The Hydro Tool, which is already on the commercial market, is being used by a Permian Basin-based service company for extracting oil, Gannaway said. The Hydro Tool was created by a local inventor and has gone through a series of modifications.
"Through the utilization of the federal labs of the department of defense, we have been able to take this tool, utilizing a super computer ... to make it more efficient, durable and much more powerful," Gannaway said. "We are getting great data. We are working with a Permian Basin service company. They have already had it down six wells and their performance has been tremendous. We'd like to get it down a few more wells to enlarge that data package."
He said the foundation has already received revenue from this technology and has created a Lea County-based company, as part of the foundation's economic development mission.
"The board charged us to make (the foundation) economically sustainable as quickly as possible," Gannaway said. "Secondly, to create economic opportunity for Lea County and we are well on our way in doing so."
Gannaway said revenues from the Hydro Tool come into New Horizons and then those revenues are split equally with the local inventor.
The Vorticity sound suppression muffler can be used on all types of vehicles and equipment to suppress sound, especially for large generators, compressors, two-cycle engines and motors used to power lawnmowers and power tools.
"It was originally invented by the U.S. Army to be used on firearms to silence weapons used in special operations," Gannaway said. "The Army was pleased with it and wanted to convert it into a muffler for large, noisy equipment. So we have been working with the inventor, the Army research laboratories to further develop that. We have been working on a local 5-inch flange prototype with a local fabricator in Hobbs."
Gannaway said through the work of foundation CEO and president Jeff McCool, a second Lea County-based fabricator has been found to create a 10-inch version of the muffler.
"So we are very excited about those opportunities," Gannaway said. "The sound suppression technology with a muffler has tremendous opportunity in a number of industries. So that can be a large one, but it is like with any other technology, you set off on a path an you know there will be a lot of changes you don't expect.
"But like Jeff just said and Dr. Kuuttila at UNM pointed out, it took them 15 years to reach their first $1 million in royalties, and we have been very fortunate with a great team. We are a little bit over six years now with the foundation and we are close to realizing our first $1 million."
Todd Bailey can be reached at editor@hobbsnews.com .