Raffle Benefits Rodeo Team Scholarship
By Erin Anderson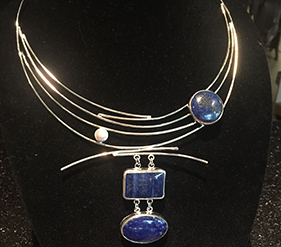 The Lea County Cowboy Hall of Fame staff and board are extremely sad that they will not be able to visit with everyone at the Lea County Fair and Rodeo this year. But, they are happy to announce that the raffle that normally takes place at the fair will be happening!
"Funds from the raffle go towards NMJC rodeo team scholarships," said Erin Anderson, Executive Director of the Western Heritage Museum and Lea County Cowboy Hall of Fame. "Whether the fair happened or not, we wanted the raffle to continue so that we can support NMJC students."
Three items are being raffled: a Henry .410 shotgun, a Kerry Kelly silver bit, and a Shirley Price silver and lapis necklace. Tickets are $3 a piece or four tickets for $10 and can be purchased from any Lea County Cowboy Hall of Fame board member, or by calling the Museum Monday-Friday 8am-5pm
(575-492-2678). Winners will be contacted by phone after a livestream of the drawing on August 8 at 7pm. All proceeds go towards scholarships for NMJC rodeo team students for the 2020/21 school year.
For more information, please visit the Museum's website (nmjc.edu/museum) or Facebook page (facebook.com/WHMuseum).