Thunderbird Sends 100 Pairs of Shoes Home to Africa
By Susan Fine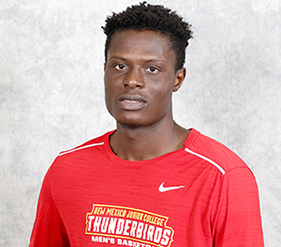 Community Encouraged to Bring Gently-Used Shoes to Opening Night of Basketball November 1
(Hobbs) NMJC T-Bird Gideon George was in the dorm one day when he saw a teammate throw away his shoes. George asked if he could have the shoes to send back to Nigeria, his home country, where kids playing basketball don't have the luxury of good shoes as they grow. Soon, other teammates were giving George their used shoes, and one pair grew into several dozen. With the help of his brother Samson George, who plays basketball for the University of Pittsburgh, the brothers sent over 100 pairs of shoes to Minna, Nigeria, to an organization called Time Out 4 Africa Foundation.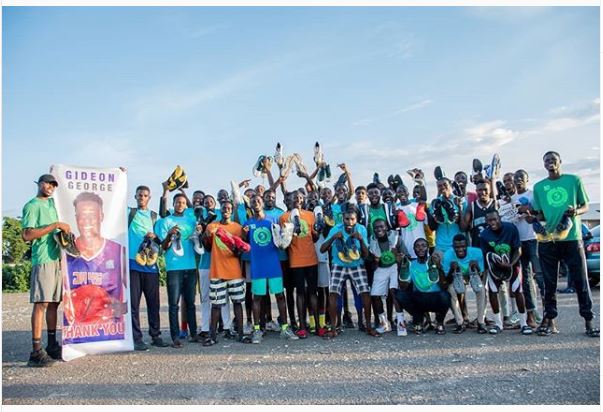 "I want to give shoes to the kids back home," stated Gideon. "A lot of kids don't have shoes back home. I just want to give back to the kids."
To honor Gideon at the opening season of NMJC basketball, the community is encouraged to bring a pair of new or gently-used athletic shoes, sizes 6 and up, for free admission to any game scheduled on November 1st during the opening day of the Estacado Federal Credit Union Thunderbirds Classic. Women's and men's shoes are needed, and will be shipped to Minna, Africa.
Both Gideon and Samson George played basketball in Minna, in the north central part of Nigeria. Their parents and brothers continue to reside in Minna. "I had never been out of the country before coming to New Mexico Junior College," said Gideon. "Time Out 4 Africa Foundation helped me get this opportunity."
Gideon George is a returning sophomore on the Thunderbirds Men's Basketball team. The 6'6" forward was named 2019 Freshman of the Year for the WJCAC Association. This past summer, he played at the JA45 camp, which consists of the top 45 junior college returners in the country. The camp is part of the JUCO Advocate, connecting coaches from around the country with players from around the world, and is an NCAA Certified Recruiting Exposure event.
"When it comes to character, Gideon is elite," said Luke Adams, Head Men's Basketball Coach. "His heart and compassion for others is one of a kind. Gideon is always trying to put others first before himself. Every day he serves everyone around him and doesn't expect anything in return. He is the ultimate teammate, and we are so proud of him."
The Time Out 4 Africa Foundation helps teach youth collaboration, teamwork, and critical thinking in North Nigeria through the sport of basketball. Their goal is partnering education with basketball, which teaches life skills and leadership. It also helps expose kids to academic institutions with the possibility of earning academic or sports scholarships. Because many of these kids have very little, the Foundation is always in need of new or gently-used shoes, shirts, jerseys, and school supplies. More information is available at www.timeout4africa.com.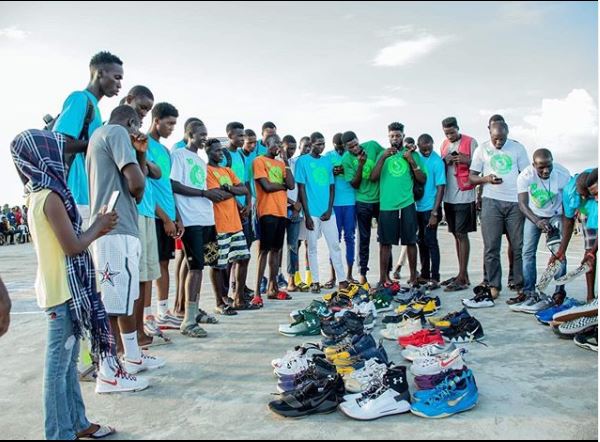 For more information on the Estacado Federal Credit Union Thunderbirds Classic, or on Gideon George, contact Deron Clark, Athletic Director: 575-492-2741 or dclark@nmjc.edu.