NMJC To Induct Cantrell, Gilbreath into Hall of Fame
By Jason Farmer, Hobbs News-Sun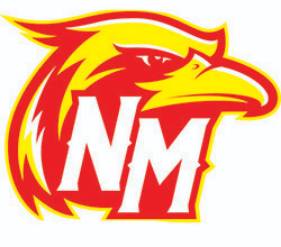 As New Mexico Junior College prepares to bring the men's track and field team back as a sport next year and host the NJCAA Outdoor National Championships in mid-May, what better time for NMJC to honor a pair of former Thunderbird track and field stars, Tom Cantrell and Wardell Gilbreath.
When Cantrell and Gilbreath were nominated, New Mexico Junior College Athletic Director Deron Clark was hoping, but wasn't sure if either would be accepted.
"There is a committee that reviews all the nominations and they make sure that they fit the criteria that the Western Junior College Athletic Conference has established," Clark said. "We got the call from the committee in mid-October and were told that both of them were accepted."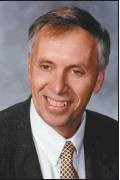 Cantrell ran track for NMJC for two seasons. During those two years, Cantrell won an individual national championship his freshman year in the mile relay while also setting a school record in the 440. As a sophomore, he was a member of the Thunderbirds first national championship. Cantrell anchored the mile relay team that clinched the T-Birds the national championship by one point. At NMJC's annual banquet, Cantrell was named Outstanding Track Athlete for the T-Birds. In 1980, Cantrell came back to NMJC where he coached the track team for seven years.
"With all of the service he did, even after his time as an athlete, was great," Clark said. "He went into education and was a coach and an athletic director and finished up as a superintendent. He has just continued to repay all the people who helped him through athletics."
Gilbreath, a sprinter, joined NMJC's track and field team in 1972 and ran for the T-Birds for two seasons. In the 1973 NJCAA Track & Field National Championships, Gilbreath set a record in the 220-yard dash, finishing in 20.6 seconds. Although the event is no longer run, Gilbreath's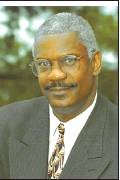 record time still stands. He also finished second in the 100-yard dash and took third in the mile relay. Gilbreath was also named a Junior College All-American. The Amarillo native became one of the first sprinters from NMJC to participate on multiple United States and World University track & field teams.
"I reached out and got in touch with this gentleman and his wife," Clark said of Gilbreath, "and they were just tickled to death that we were going to nominate him. … He has been a very strong representation of what NMJC has produced."
Cantrell and Gilbreath will be inducted into the NMJC Hall of Fame on Wednesday, May 15 at the opening banquet of the NJCAA Outdoor Nationals. Both inductees will be honorary starters on Thursday when the national meet gets underway.
"At our opening ceremony banquet, we are going to take the time to recognize them in front of all their peers," Clark said. "There are going to be some guys out in the audience who competed with these guys and were in the track world as athletes themselves when these guys were coming up, so that is going to be a neat opportunity."
Clark said he hopes to have more former NMJC athletes nominated and accepted for the induction into the NMJC Hall of Fame.
"My goal going forward is to try and get some ladies inducted and I need to start working really hard to find some of our past lady t-birds," Clark said. "I am going to have to get some help to see where our women athletes have really done well and see if I cant get some of them promoted to the Hall of Fame."