A Bachelor's Degree for Under $10,000
By Christina Rankin - Hobbs News Sun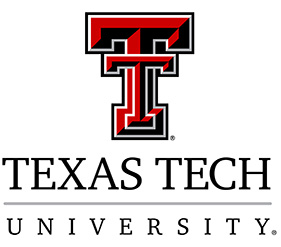 New program works with Hobbs High, NMJC, Texas Tech, for 3-year college education

Hey Lea County parents, would you like your high schooler to graduate from a four-year university within three years and in under $10,000?
New Mexico Junior College has exactly what you need.
With the cost of higher education soaring and students accruing massive debt before starting their professional careers, New Mexico Junior College announced a plan to reduce the cost and time spent at Texas Tech University for Lea County students with its College FasTTrak program.
NMJC officials have worked during the past year on an improved system for high school students to receive dual credit that can be used for college credit at NMJC and then transferred to TTU. The goal's outlined in FasTTrak are for students to receive their bachelor degrees within three years. The added goals include saving money with little to no debt and getting a four-year college education under $10,000.
"We want the student to look at three years of college at less than $10,000 tuition, and right now, with Tech, that's what we got," said Larry Sanderson, NMJC vice president of instruction. "The best deal they have is for a person with a 3.5 (grade point average) (to pay) $1,750 (in tuition) a semester."
The higher the grade point average, the more scholarship money a student could receive. By Sanderson's math, that would come to $3,500 a school year and $7,000 in tuition for two years at TTU.
Sanderson introduced the revamped duel credit system to the NMJC board at its meeting Thursday. NMJC advisors will work with students to create a chosen four-year degree while still in high school. The students will receive this opportunity during their junior years.
"It takes a school like the New Mexico Junior College to say this isn't about the next tuition dollar for us. It's about the next successful student," Sanderson said.
NMJC officials will share data on student performance and outcomes with K-12 partners to help students be better prepared for college courses. The objective is to help students move seamlessly from high school to NMJC or to another college FasTTrak partner with minimal effort and no loss of accumulated college credit.
NMJC's proposal states the program allows for college advising provided directly to high school students, comprehensive data-sharing protocols, well articulated degree pathways, and collaboration as the foundations for the partnership of schools with one goal — student success.
The plan will consist of all three educational institutions to follow certain criteria. That means the K-12 partners must continue to offer the NMJC-approved courses to students giving them the dual credit opportunity. The high school will give students access to NMJC advisers. During this time they will begin to build a formal degree plan.
"I think the number one thing is it's great for the students because it opens their eyes to their degree plans," said TJ Parks, Hobbs Municipal Schools superintendent. "Typically, when students sign up for dual credit, they are looking at getting college credit, but the real thing they're looking at is graduating from high school. I think the FasTTrak will open their eyes, that they will literally get course credit that will shorten the amount of time they will have to spend in college."
NMJC will be considered the "middle of the process," providing partnerships with the four-year universities, such as TTU.
"The first advantage of the FasTTrak system will be that students will get to see an advisor, and get on a degree plan, and have the opportunity to get on a degree plan that will show them where they are in the process of meeting their goals, or meeting their dreams," said Kelvin Sharp, president of NMJC.
Sanderson said when negotiating with other four-year colleges and universities, NMJC officials are asking for two things.
"We want the best articulation to our classes for you," he said. "We also want them to put a discount on the table for you. Texas Tech tuition is $5,000 a semester, $10,000 a year. We've got students who walk out of New Mexico Junior College, they're going up there to $1,750 a semester. It has to do purely with grade point and the transfer of classes."
Sanders said NMJC officials are working with at least five other area universities to allow students the same opportunity at other institutions of their choice.
"Initially, we would like to get some partners on the top end, that will take some ownership in keeping the cost down, so when the students do finish at NMJC, we can still find ways for them to get a bachelor's degree without them acquiring a lot of debt or expense," Sharp said.
Students who are unsure of college and how to pay for it have the opportunity to take advantage of lower tuition costs.
"We have a number of students that are dual credit students, that are first generation going to college. So they don't know or have a lot background knowledge in what to look for in a college degree," Parks said. "They just know they want to go to college, so having a (college) counselor available gives them an inside track on being efficient with their money. If you can save parents money, by making it more efficient for their children to go to school, and then getting a degree on something they really want to work, that's a win-win for everybody."
Through the dual credit program, there have been situations where a high school student graduates from New Mexico Junior College a week before graduating from their respective high school.
"We are seeing kids come out of high school with 10, 15, 20, 25, and in some cases 60 college credit hours," Sanderson said.
The NMJC has been encouraging dual credit classes for more than 30 years, offering students the opportunity to get continuing education early and for free at the high school, according to Sanderson.
"NMJC has always been a leader in dual credit in the state of New Mexico," he said. "We were doing dual credit before other schools, before the name even existed."
Sanderson added that dual credit by definition is when students get credit for that class at the high school toward their high school graduation and also toward their college education.
"For it to be dual credit and us to issue college credit for it, that class has to be taught with our syllabus, our textbook, by teachers that meet our credential requirements," Sanderson said. "Dual credit is a high bar, it is not just a high school class that we say 'OK.'"
Previously, the dual credit system lacked communication for a cohesive collaboration between high school, junior college and the university. Credits would be earned at the high school level that wouldn't apply to the four-year degree. The FasTTrak program allows NMJC to be a bridge between high school and TTU.
"This is the missing piece for us, we have dual credit students. At any semester we have 500 students taking dual credit classes. How do we get them on the right track?" Sanderson asked. "We connect them with our advisors."
Sanderson said data shows that dual credit in Lea County has an impact on students, with a higher average going to college. He said 70 percent of all Lea County high school graduates attend college. Of that 70 percent, 80 percent of those students attend NMJC. Sanderson added only 50 percent of all New Mexico high school graduates move on to college.
Sanderson says making it where students are completing their degree in less time and with no cost in high school does not take away from its institution, but gives back to the community that supports it.
"If we do what's best for students, then we're doing what's best for New Mexico Junior College," Sanderson said. "New Mexico Junior College is fortunate to have a tremendous amount of support from the Lea County taxpayers, who expect us to do the best possible thing to educate Lea County students. If we are using our tax base, which is Lea County, to help get students get their college cheaper, we're paying back the taxpayers."
Sanderson said the FasTTrak program is all about getting the four-year degree faster. Sometimes that means not earning enough credits to receive an associate's degree. An NMJC counselor could set up a degree plan where certain classes are taken at the high school or junior college level that would not apply to an associate's degree, but to the four-year degree.
"(The student has) 45 credits, so your 15 credits short of an (associate's) degree. You go up to Texas Tech and you finish and you get your bachelor's degree, Tech can transcript 15 hours back to us as a reverse transfer," Sanderson said. "It's just like you're a transfer student on the front end. You don't have to come back to us, but we can reverse transfer the 15 hours and grant you an associate's. Completions are very important for us."
Sharp said NMJC's mission is to promote higher education in Lea County.
"That doesn't mean you have to spend two years on our campus," Sharp said. "What that means is that we develop pathways so that the students from Lea County can find ways to reach their goals.