Coronavirus update
By Larry Sanderson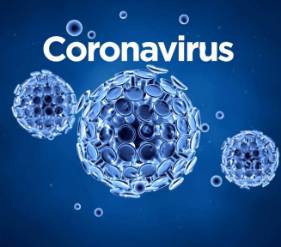 Academic Classes Moved Online, Students to Remain Off-Campus
Beginning Friday, March 20, 2020, all academic classes at New Mexico Junior College will be delivered online to students. NMJC will extend spring break with campus closed from March 23 – 31, following which students will not return to campus. NMJC staff will return to work on Wednesday, April 1st.
Dr. Kelvin Sharp, president of New Mexico Junior College said, "We have two priorities. Our top priority at this time is the health and safety of our students, faculty, and staff. At the same time, we must remain focused on the success of our students and give them a way they can safely and successfully complete their studies this semester."
"By moving our academic classes online," Sharp continued, "we can allow over 2,000 students to complete their classes from home or other locations away from large crowds of people. As our campus remains open, our staff can operate in a safer environment also away from large groups of people. These actions are in line with Governor Lujan Grisham's directions for increased public safety."
Students will report for classes as usual on Monday, March 16, and meet in their classes to receive directions on how to access their new online classes. As soon as they have received their orientation to the new classes, students will be released from campus.
NMJC staff and faculty will return to campus after the extended spring break to continue regular campus operations, including advising, registration, tutoring, and the basic daily operations of the campus. Individual students may access campus services during this time such as computers, library support, and tutoring services.
Athletic activities are suspended until April 3rd by the NJCAA (National Junior College Athletics Association). Many student athletes and others will remain in campus housing during this time even as they take their classes online.
NMJC academic staff are working closely with area high schools to coordinate dual credit classes, as well as supporting preparations for the high schools to re-open.
Sharp concluded, "I am very proud of our faculty and staff as they work together to keep our students safe and complete their classes. We will work together and with our community partners, to get through these challenging times."