Two to be Inducted into Lea County Cowboy Hall of Fame
By Susan Fine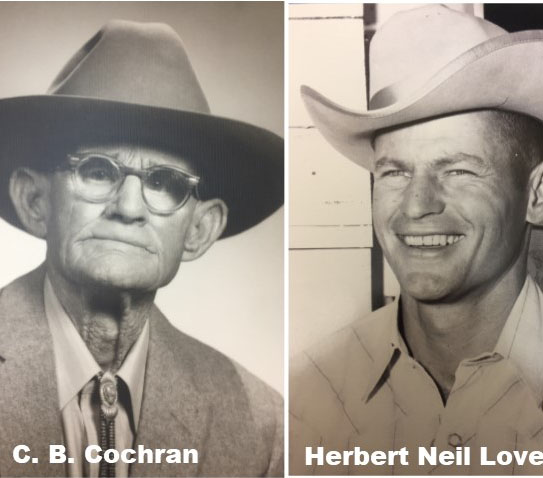 The Western Heritage Museum and Lea County Cowboy Hall of Fame has announced the 2018 inductees into the Cowboy Hall of Fame. The Bronze Cowboy Award, as it is traditionally known, is the highest award given by the Hall of Fame. The recipients will be inducted Saturday, November 3 at the organization's annual Llano Estacado Banquet, at the Lea County Event Center.
"The Board of Directors for the Hall of Fame are pleased to announce that Charlie Butler "C.B" Cochran and Herbert Neil Love are this year's inductees into the Lea County Cowboy Hall of Fame," said Dr. Darrell Beauchamp, Executive Director of the Museum and Hall of Fame. "Both of our inductees are incredibly worthy of this honor, and we are pleased to add them to the Cowboy Hall of Fame." In addition, the Hall will honor J. D. Logan as the working cowboy of the year, Edwin and Frances Johnston as the outstanding ranchers of the year, Bob Reid as the Silver Concho recipient, and several scholarship recipients.
Charlie Butler "C.B" Cochran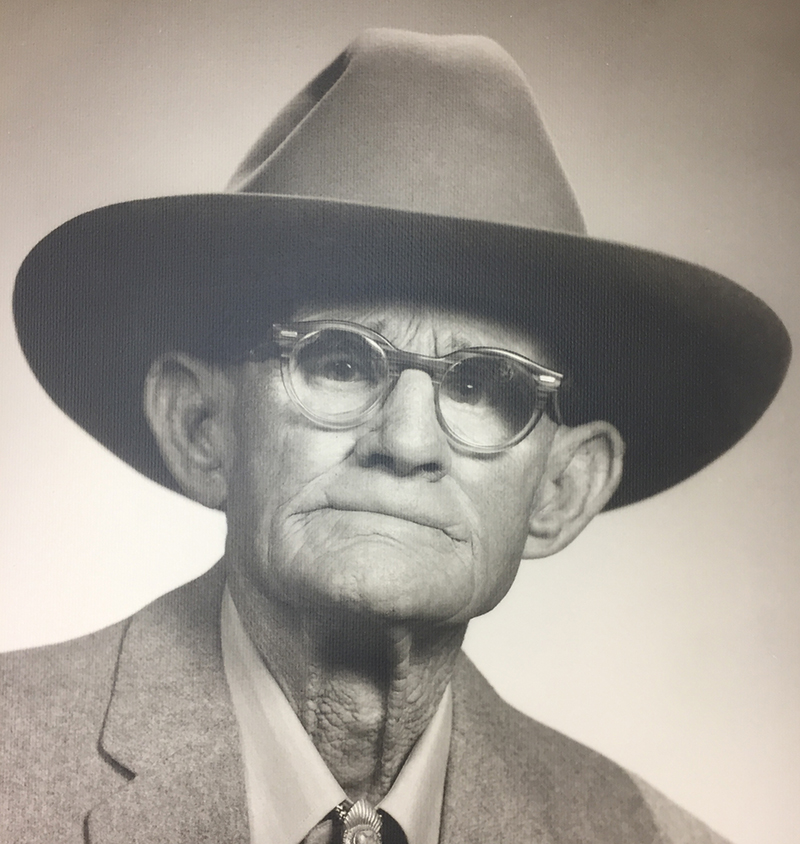 Charlie Butler "C.B" Cochran was born near Spur at Bells Plains, Callahan County, Texas, one of seven children to Confederate veteran Levi Thomas Cochran and Sara Rose Proctor Cochran. He first came through Lea County, NM in 1902 while driving cattle to Queens, NM from Dickens County, TX. At 18, while on the cattle drive, he married 16-year-old Stella Pearl Sowell (1886-1979), the niece of Walter Greer, the cattle owner. Following the drive, the couple lived in the Guadalupe Mountains, making their home in a "dug-out" where they had to filter and boil run-off rain water for the family. It was there that they lost the first of two children, Oscar, when the five-year-old wandered away from the house and fell off a cliff. Following that incident, Stella declared that she was unwilling to raise a family in that area. The couple remembered driving cattle through the Hobbs area and relocated there, first to Nadine and then to their homestead south of Hobbs in 1909. In 1916 their two-year-old son, Joel Thomas, was out with his mother gathering "prairie firewood" when he was bitten by a rattlesnake and, despite the efforts of several doctors, died from the bite.
During their 62 years of marriage, C.B. and Stella filed on, proved up and ranched two homesteads, both Southwest of Hobbs. The first one, patented in 1914, was located where the Drag Y is on the southwest corner of Hobbs, and took up most of two sections. The next claim he filed in 1922, also took up parts of two sections, and was located about six miles south of Nadine. State Road 18 now goes through that homestead. C.B. was a charter member, officer and Vice President of the Open Range Cowboys Association in Lovington. He attended every reunion of the association from the first organizational meeting in 1938 until his death in 1966. He was a sheep and cattle rancher for 57 years under the Drag Y brand, mostly raising Hereford Cattle. As one of the original Hobbs pioneers, the city of Hobbs named Cochran Street in his honor. Family legend has it that C.B. was in Hobbs for the 1928 oil boom where he purchased the first ice cream freezer sold in Hobbs. He was also a member of the Odd Fellows Lodge and the Taylor Street Church of Christ.
He and Stella had six children, four of whom survived beyond childhood: Lila (1905-1995); Wayne Ayers (1909-1993); Charldee (1919-2003) and Dee Alto "D.A." (b. 1927). D.A. and his wife Gerry raised their four children in Hobbs, where they still live on land near the homestead. C.B. Cochran died at his ranch home on July 7, 1966 after a lengthy illness. Stella passed on December 22, 1979. Both are buried in Memory Garden Cemetery in Hobbs.
Herbert Neil Love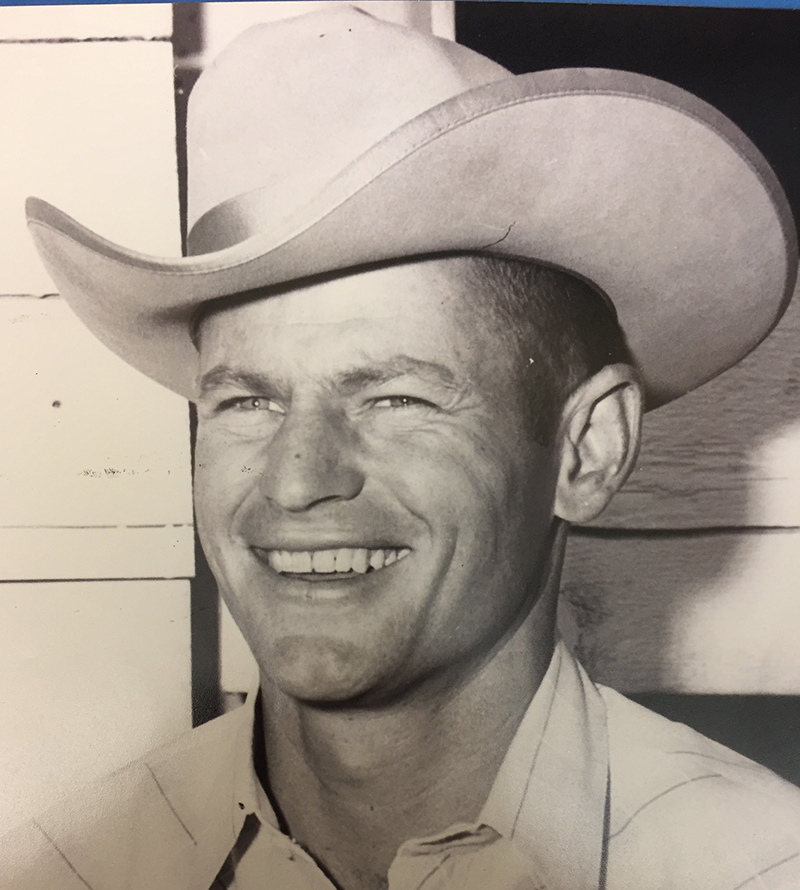 Herbert Neil Love was born in Cottonwood, Texas and grew up in Spur Texas, son of boot makers, Herbert and Donnie Lee Love. He admired the cowboys from the surrounding ranches (including the 6666, the Pitchfork, and Matador Ranches); and when they came into the boot shop, he enjoyed listening to their stories. At a very young age, he developed a passion and love of horses and rodeo. His folks knew that Neil was happiest when he was on a horse, and they encouraged him to realize his dream.
As a teenager, working in the family business, Neil began tying up ropes to sell and for his own use. He entered junior rodeos, and in 1950, at the age of 18, Neil won "All Around Cowboy" at the Southwestern Championship Junior Rodeo in Post, Texas, the first of many titles over a 40-year span.
His family moved to Lovington, New Mexico in 1953 just as Neil was drafted into the Army. Neil served in Korea, and upon discharge came to make Lovington his home, learning the boot making craft from his parents. He attended Texas Tech University and was a member of the rodeo team. In 1955, Neil and his teammates captured the National Collegiate Rodeo Association title.
He and JoAnn Bryant married in 1959 in Lovington. A few years before they married, Neil joined the Rodeo Cowboys Association, and enjoyed a highly successful career on the rodeo circuit, making the National Finals six of the first seven years that they were held. He won such prestigious events as steer wrestling at Cheyenne in 1963, and calf roping at the Cow Palace in San Francisco in 1964. He also won "All Around Cowboy" at the 1968 Lea County Rodeo.
In 1968 Neil started "Neil Love Ropes." Neil designed and built a vertical rope twisting machine still in use today at the rope factory. He operated his rope factory for many years, and turned to team roping in later years. After a crippling stroke in 1995, he no longer competed. He counted among his friends the rodeo legends Jim Shoulders, Clark McEntire and Sonny Davis.
In 1970 Franklin Daines, a cowboy and western wear owner from Alberta, Canada, invited Neil to his home to conduct a roping school. During instruction time, Neil would tell about some of his rodeo experiences. He reminded the students often that commitment and regular practice would allow the accomplished cowboy to "hang out their shingle" someday. The last evening of the school, the students presented Neil with a shingle of his own which read, "Neil Love – Cowboy." Neil passed away in August, 2014. Neil's wife, JoAnn passed away in 2018. He and JoAnn are buried in the Grandview cemetery. He is survived by his daughter Laurie Harris, son Ray Love, and sister Melba Hamby.
Silver Concho Recipient Bob Reid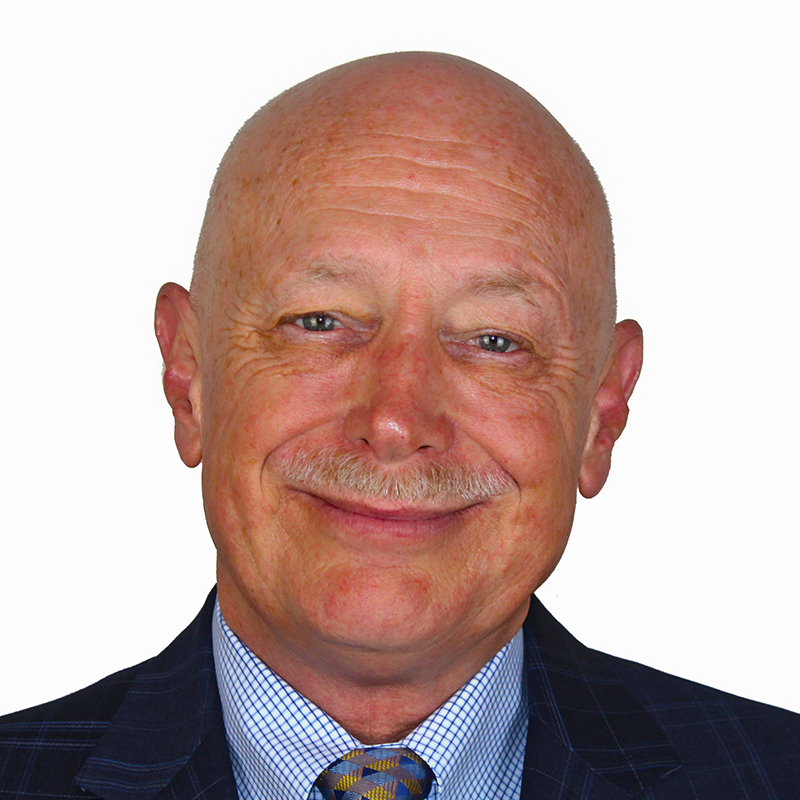 In addition to honoring the inductees into the Hall of Fame, the organization has selected JF Maddox CEO Bob Reid as this year's recipient of the Silver Concho Award.
"Bob Reid has had a tremendous impact on so many parts of Lea County, especially the Western Heritage Museum and Lea County Cowboy Hall of Fame," noted Beauchamp. "As CEO of the Maddox Foundation, Bob was instrumental in the construction of the Museum. In fact, there are many who believe there would be no museum if it weren't for Bob Reid."
Bob was born and raised in Los Angeles, California. He studied behavioral sciences at Cal Poly Pomona, but later turned his interests to business administration. He had four careers including child development, mental health and addictions treatment, hospital administration, and private philanthropy. At 26, Bob founded the largest addictions treatment facility in northern California, which he managed for six years. He later served as CEO for several hospitals in six states, and eventually managed all of the acute care operations for a national hospital chain. Bob's specialty was in turning around under-performing hospitals.
For the past two decades, Bob has served as the chief executive officer for the JF Maddox Foundation, focusing on education reform, higher education, workforce training, community and economic development, arts & culture, social services, and access to healthcare. In his spare time, he has been actively engaged in supporting work with women in extreme poverty in Bolivia and Tanzania. He has been an avid supporter of the United4Change Center, an award-winning international nonprofit based in Houston.
Bob and his wife Sheryl proudly raised their children, Ashley and Mallet, in Hobbs. He has a passion for cycling, and founded Southeast New Mexico Cycling to support safe cycling and to raise funds for various charitable organizations. His greatest cycling adventure was riding 550 miles from Houston to New Orleans, which he did three times.
Bob has received extensive training in business administration including a PhD from Oklahoma State University, OPM certification from Harvard Business School, an MBA from Santa Clara University, and a BA degree from the University of Redlands.
Working Cowboy J.D. Logan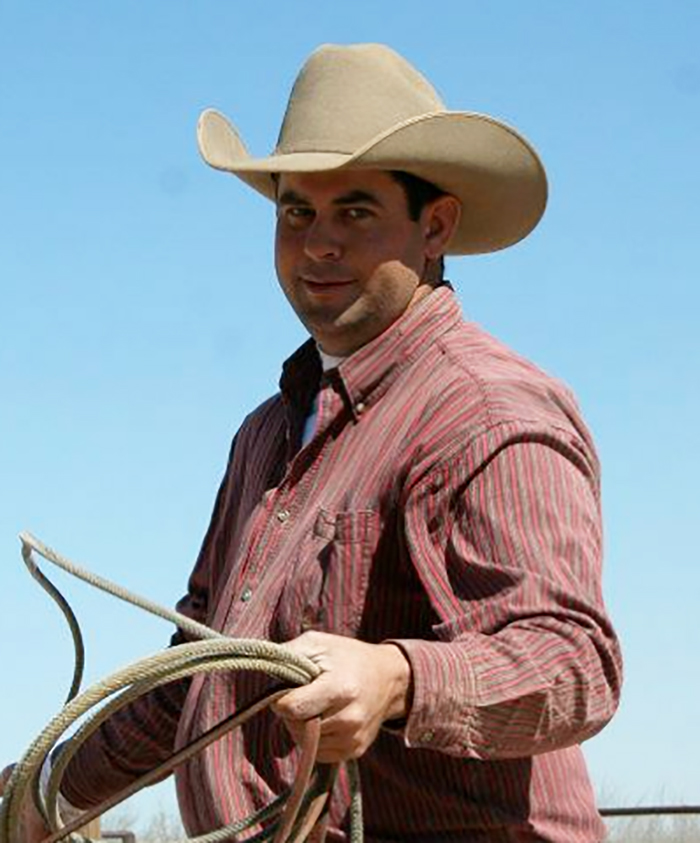 The 2018 recipient of the Lea County Cowboy Hall of Fame Working Cowboy Award is local cowboy J.D. Logan. Born in 1987 in Odessa, Texas to Mike and Yealonda Logan, J.D. grew up in the small town of Goldsmith, Texas. His dad worked for Buster and Mary Cole on a cow/calf and yearling ranch, where he was able to tag along helping out around the ranch. Growing up, he shod horses, worked the ranch, and started his team roping career by participating in junior rodeos. He first met Stefanie Smith when he visited the Smith Ranch in western Lea County in 2003. They married in 2006 and eventually moved to the Smith Ranch, from Goldsmith, in 2009. Since then they have called Lea County home. Responsible for the replacement heifers of the Goat Head Ranch in Lea County, and the cow/calf operation of the MLS ranch in Eddy County, Logan and Stefanie work the horses and cows of the ranches while raising their young two-year-old son Jaytin. J.D. notes that they are blessed to be working alongside nephews Cason (13), Kyon (8) and Shane (13) while working daily with the rest of the Smith Family.
Outstanding Ranchers Edwin and Frances Johnston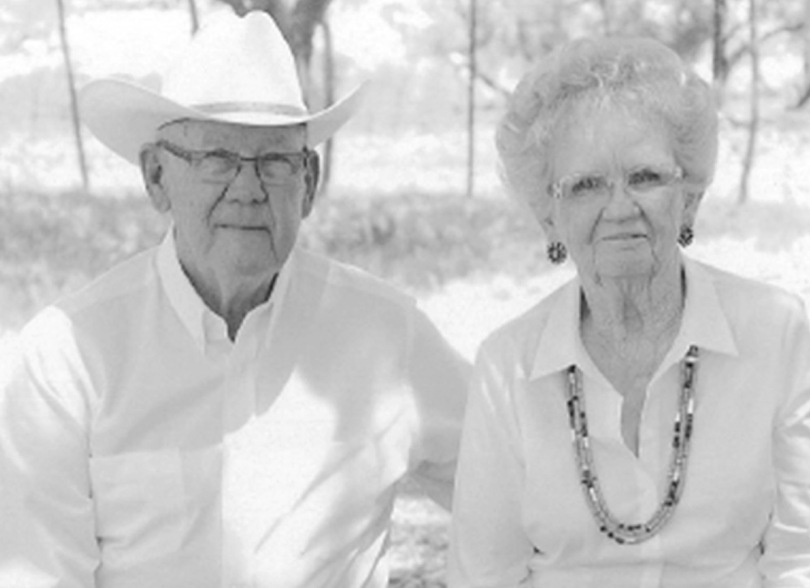 The 2018 recipients of the Lea County Cowboy Hall of Fame Outstanding Ranchers Award are Edwin and Frances Johnston. William "Ed" Johnston was born July 27, 1934 in Ranger, Texas, the middle child and only son to Ernest and Sarah Johnston. The family moved to Monument, New Mexico when Ed was 5 years old. Frances was born May 29, 1936 in Pampa, Texas to Claude and Ermine Coffey. Frances along with her parents and her three sisters relocated to Eunice, New Mexico. Ed and Frances met while attending school in Eunice and were high school sweethearts. They married in 1952, and will celebrate 66 years of marriage this November. In 1962, they moved to Monument to begin their ranching career, where they raised Herefords, and later added cross bred cattle and registered Angus to their operation. They became involved with the New Mexico Angus Association where Frances served as secretary. Ed was also pivotal in bringing the Chianina breed to Lea County. Ed worked for El Paso Natural Gas and Sid Richardson. Frances was a homemaker until her children were grown, then worked as Post Mistress in Monument for 10 years. They retired in 1999, but continue to ranch to this day. They have three children: Keith and wife Stacy, DeEtta and husband Mike, and Kyle and wife Kimberly "Kimmie", plus 8 grandchildren, and 11 great-grandchildren. For 37 years, Ed and Frances were organizational leaders of the Monument 4-H club, expanding the chapter to the largest at that time with 50 members, and thus, were inducted into the New Mexico 4-H Hall of Fame in 2003. Ed served on the Lea County Fair Board for 25 years as a member and chairman, while Frances would be up before dawn for 30 years, to prepare her "Denver Biscuits" for the Buyer's breakfast before the Sale of Champions. Ed and Frances were instrumental in strengthening the Sale of Champions. They wanted to reward the youth for their hard work and accomplishments, by buying their livestock projects and donating them to the New Mexico Children's Home, an organization they support. Ed and Frances are members of the Jefferson Street Church of Christ in Hobbs and avid Hobbs Eagle Basketball fans. Their continued dedication to the youth of Lea County and their mission to support positive youth development can still be seen today at livestock shows, rodeos and auctions with their presence not only at the Lea County Fair, but at New Mexico State Fair and Eastern New Mexico State Fair. Ed and Frances were honored recently by the Lea County Fair & Rodeo Board for their many years of service.
Banquet to be held November 3
The Lea County Cowboy Hall of Fame 41st Annual Llano Estacado Banquet awards ceremony will be Saturday, November 3 at 6pm, at the Lea County Special Events Center. For tickets or additional information, call the Western Heritage Museum and Lea County Cowboy Hall of Fame at 575- 492-2678.
For more information about this or any of Museum's exhibits and events, contact Dr. Darrell Beauchamp at 575-492-2676 or email dbeauchamp@nmjc.edu. The Western Heritage Museum and Lea County Cowboy Hall of Fame is located on the campus of New Mexico Junior College, 5317 North Lovington Highway, in Hobbs, New Mexico. The museum's website is www.nmjc.edu/museum