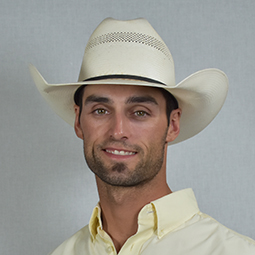 Stewart Kinley
Head Rodeo Coach
Athletics
Contact:
Office Hours:
Tuesday:

9:00 AM-10:00 AM

Wednesday:

9:00 AM-10:00 AM

Thursday:

9:00 AM-10:00 AM
Location:
Equine Center Room 102
Credentials:
B.OEd., Eastern New Mexico University (2011)
Bio:
Stewart Kinley travels to Hobbs from the beautiful north country of Canada. Kinley brings his experience and knowledge as a rough stock rider from both South Plains College and New Mexico JC. This experience will provide NMJC riders with direction and guidance as we continue to challenge the Southwest Region for a championship title.