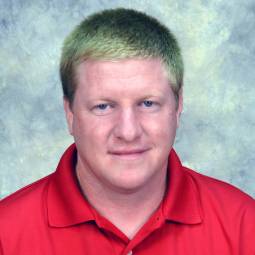 Jeffery Becker
Associate Men's & Women's Cross Country and Indoor & Outdoor Track Coach
Athletics
Contact:
Office Hours:
Monday - Friday 8am - 5pm
Location:
Caster Activity Center Room 116
Credentials:
A.A., Colby Community College (1996)
B.S., Fort Hays State University (1999)
M.S., Fort Hays State University (2001)
Bio:
Coach Jeff Becker works with the Middle Distance and Long Distance athletes here at NMJC. He is also the cross country coach.

Becker received his education from Fort Hays State University in Hays, Kansas. He received a Bachelor's degree in Physical Education (1999) and a Master's degree in exercise science (2001). Becker is also a USATF Level 1 certified coach.

Becker started his coaching career as a student assistant coach at FHSU while working on his Master's degree. After graduating he took an assistant coaching job at Highland Community College (KS) for one year. After his year at HCC he took the head coaching job at Colby Community College (KS), a position he held for five years. Becker then worked his first three years at NMJC and then three years as the head coach at Butler Community College (KS). In the fall of 2013 the great support and great people of NMJC brought Becker back to his current position.