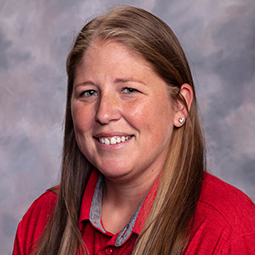 Holli Reyna
Head Women's Volleyball Coach/Professor
Athletics
Contact:
Office Hours:
Monday - Friday 8am - 5pm
Location:
Caster Activity Center Room 123B
Credentials:
A.S., Midland College (2006)
B.A., Notre Dame College (2009)
M.Ed., Notre Dame College (2015)
Bio:
Holli Reyna enters the New Mexico Junior College inaugural volleyball season as the assistant coach. The Amarillo, Texas native and Tascosa High School graduate comes to us from Midland College where she spent four seasons as the assistant coach for the Lady Chaparrals. During that time, Reyna assisted in leading the Lady Chaps to a 76-52 overall record, coaching multiple WJCAC All-Conference players. Prior to Midland College, Reyna spent two seasons as the head volleyball coach at Clarendon College (2012, 2013) and one season as the assistant coach at Vernon College (2011).

As an athlete, Reyna played volleyball at Midland College from 2004-2006 where she helped lead the team to a NJCAA top 20 ranking before reaching the national tournament in 2005 for the first time in program history. Reyna completed her playing career at Notre Dame College in Cleveland, Ohio where she played two seasons for the Lady Falcons, earning second team All-Conference honors both years. She graduated with a BA in Sport Management in 2009 and earned a Master of Education degree from Notre Dame College.