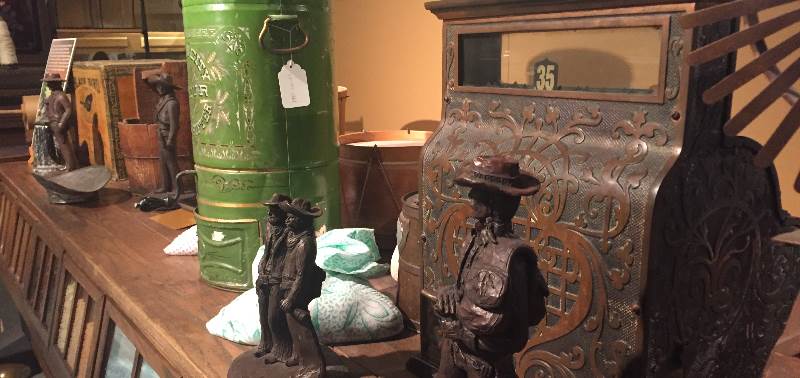 There are many types of giving opportunities.
General Donations
General donations are used to help with daily activities of the Museum. Every dollar helps.
- Donate to the donation box when you visit
- Mail a donation
- Call in a donation
Event Donations
Event donations will be earmarked to help fund specific events. Some of the Museum events are listed below:
- Classic Film Series
- Exhibit Openings
- Family Fun Days
- Staked Plains Roundup
- Cowboy Hall of Fame Banquet
- Christmas Traditions from Around the World
Memorials
Some families recognize the Museum in their loved one's memory. "In lieu of flowers," families may choose to send monetary donations to the Museum and Cowboy Hall of Fame in honor of the recently deceased. Please write or mention the name of the person you are honoring.
- Mail a donation
- Call in a donation
Naming Opportunities
Naming opportunities are available in many areas of the Museum. Some examples include:
- Gallery reconstructions
- Oilfield park
- Nature trail
- Exhibit sponsors
In Kind
In kind donations are also very important to the Museum. Rather than donating money, you can donate supplies and/or services. Examples include:
- Water for Staked Plains Roundup
- Lunch for Staked Plains Roundup
- Delivery and/or setup of oilfield equipment for the oilfield park
- Become a volunteer
- Sign up for a table at Christmas Traditions from Around the World
If you have questions, ideas, or would like to support the Museum, please call 575-492-2678. Make checks out to Western Heritage Museum. If you would like to donate to a specific cause or in honor of someone please note that on the check. Mail checks to:
Western Heritage Museum
1 Thunderbird Circle
Hobbs, NM 88240