Sexual Assault/Harassment (Title IX)
Cathy Mitchell
Vice Presdient for Student Services
Ben Alexander Student Center, Room 115
email: cmitchell@nmjc.edu
Phone: 575.492-2761
National Hopeline Network (Suicide)
National Suicide Prevention Lifeline
National Domestic Violence Hotline
National Sexual Violence Resource Center
RAINN - Rape Abuse and Incest National Network
Office of Violence Against Women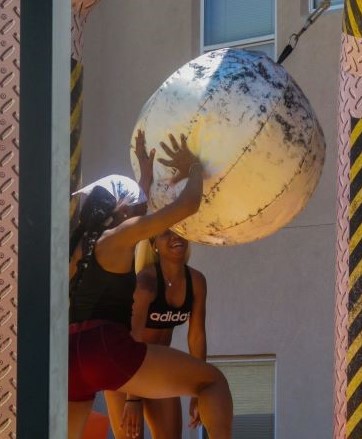 Title IX
Pertinent Information
Title IX of the Education Amendments of 1972 protects people from discrimination based on sex in education programs or activities which receive federal financial assistance. Title IX states, "No person in the United States shall, on the basis of sex, be excluded from participation in, be denied the benefits of, or be subjected to discrimination under any education program or activity receiving Federal financial assistance."
Discrimination based on sex, including discrimination based on pregnancy, childbirth, false pregnancy, termination of pregnancy, or recovery from any of these conditions. The federal Title IX regulation also prohibits a school from applying any rule related to a student's parental, family, or marital status that treats students differently based on their sex.
NMJC is committed to providing a workplace and educational environment, as well as other benefits, programs, and activities, that are free from discrimination, harassment, and retaliation. To ensure compliance with federal and state civil rights laws and regulations, and to affirm its commitment to promoting the goals of fairness and equity in all aspects of the educational program or activity, NMJC has developed internal policies and procedures that provide a prompt, fair, and impartial process for those involved in an allegation of discrimination or harassment on the basis of protected class status, and for allegations of retaliation. NMJC values and upholds the equal dignity of all members of its community and strives to balance the rights of the parties in the grievance process during what is often a difficult time for all those involved.
Prohibited Behavior
New Mexico Junior College does not tolerate and expressly prohibits dating violence, domestic violence, stalking, sexual assault, sexual exploitation, sexual harassment, sexual abuse, or gender-based discrimination at all College sponsored activities, events, and/or programs.
What Can You Do About Sexual Violence?
NMJC is committed to maintaining a positive learning, working and living environment and will not tolerate acts of sexual harassment or sexual violence or related retaliation against or by any employee or student. When sexual harassment or sexual violence has occurred and is brought to the attention of a Title IX official, NMJC will take steps to end the harassment or violence, prevent its re-occurrence and address its effects.